The BIM Methodology in World Architecture
January 03, 2018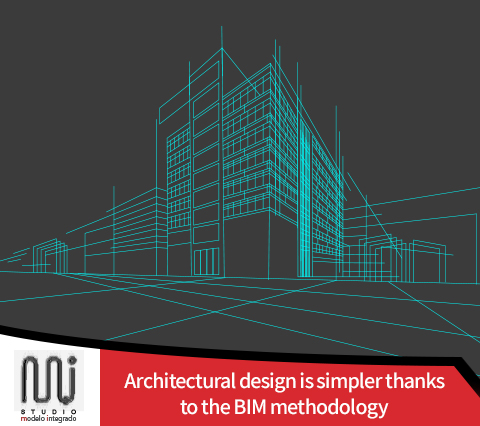 Nowadays, technology advances at a fast pace, and it has transformed architecture and design into a simple-to-do procedure. There are programs that cover different areas of knowledge and many different professions, making every day work simpler and more complete while avoiding possible errors. Among these programs is BIM, a platform that is currently used in the world of architecture.
One of the technological innovations that has succeeded in the architectural world is BIM (Building Information Modeling). This methodology is used to manage projects and preview and plan architectural work with 3D modeling. This platform makes it possible to virtually create comprehensive construction and architectural models for anything related to the construction process in order to avoid possible errors and correctly manage the idea of the project. BIM is used around the world by architects, construction workers, manufacturers, engineers, property managers, construction companies, and other people in the construction world. In this platform, projects are done collaboratively, which means that anyone who is in charge of a project can share data, corrections, and add new elements in order to perfectly develop a project without construction errors.
The BIM methodology manages projects comprehensively and models the design processes, construction, and operation of specific buildings. The platform has all the project's life cycle data, including geographic location, economic valuation, structure, technical specifications of the materials, and work facilities.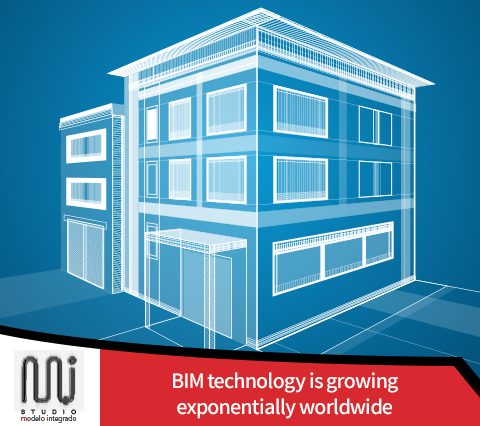 BIM Around the World
Currently, the use of BIM is growing all over the world in countries like Germany, Canada, France, the United States, and the United Kingdom. These countries have trusted the BIM methodology to improve the resource management of architectural projects. As certain European countries have begun using the BIM platform, some Latin American countries such as Chile, Peru, and Colombia have also started using the platform.
In 2016, BIM's growth was estimated at 13% in Europe and Asia, 12% in North America, and 11% in the rest of the world, according to marketing studies that have assessed the use of the methodology. Currently, BIM is expected BIM to grow 19.1% worldwide and generate €10.6 billion, with a goal of servicing 33% of the world market within five years, according to a study by Transparency Market Research.
Architecture and engineering professionals all over the world have started using the BIM methodology because the platform offers great benefits such as:
Improved design and depth of details: The BIM platform has the benefit of better building design visualization that includes details like floors, walls, roof, and other project specifications.


Easy information exchange: BIM is a collaborative platform that allows several professionals to work at the same time on one single virtual construction, make changes, and provide relevant information that can be saved in just one project.


Save time and money: For example, BIM task simulation allows professionals to create the building design before construction, which has as the benefit of saving time and money.


Reduce errors: Through BIM, we can virtually pre-visualize or anticipate errors before construction starts, preventing building failures.


Sustainability and productivity: The BIM platform allows professional architecture firms to create project designs virtually. They can construct an entire building digitally, which can boost the productivity and efficiency of the project.


Competitiveness and client support: Using the BIM methodology can make an architect or any other professional in the construction field stand out among their peers, as the BIM platform allows them to control and organize even the smallest details of a project and offer their clients a better image of the final product.


Expected useful life cycle of a building: BIM not only helps control the development of the project during the construction stage, it also includes the maintenance of the building. Therefore, the use of the BIM methodology can benefit your project from its creation to structural maintenance.
The BIM methodology can benefit professionals all over the world who work in the architecture, engineering, and construction fields. Thanks to these benefits, a large number of professionals in the aforementioned fields have decided to use the platform. Some countries are actually requiring people to use this platform when planning a building project. Additionally, it has become more popular among private architecture firms.
The BIM methodology represents an opportunity for growth at every architecture and law firm around the globe, as it complements their professionalism and accuracy. With this methodology, people can ensure safety and keep the margin of error to a minimum when developing a building project.
If you are an architect, calculation expert, town planner, or have real estate companies or investment firms that need the guidance of a highly qualified architectural firm with experience with the BIM methodology, Modelo Integrado Studio is the right place for you! Our professionals can help you with the simulation, evaluation, quantification, coordination, modeling, and pre-visualization stages of your project. Whether you need professional resources or the advice of an expert in BIM methodology, we are ready to help you develop your project. Call Modelo Integrado Studio at
+56 2 2263 0841
. Our team is looking forward to helping you.